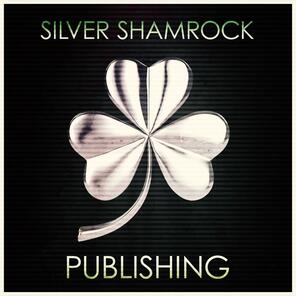 My new novella, THE DEVIL'S MISTRESS, will be out March 16, 2021 via Silver Shamrock Publishing, and I couldn't be more excited. These guys kick ass. They have some of the most exciting new authors in the biz (check out Tom Deady if you haven't read him), and there's a whole new library of great genre fiction on the horizon.
More than that, I'm excited for the book.
2020 has been a crap year for all of us. Not just because of COVID-19, quarantine, and the recent police violence. But because of the fallout from these things. Friends and family have suffered layoffs, business closures, and hospital stays. Some have become obsessed with the news or just suffered anxiety and depression from months of confinement. And things are still not anywhere close to normal.
THE DEVIL'S MISTRESS is set in the American Colonies in the early 18th Century. A time marked by racial injustice, religious persecution, violence toward women, and an enormous wealth gap. Not unlike the present, you might venture… though life back then was even more difficult than it is today.
In many ways, I feel like the story has become an analogue for this past year. A channel for some of the anger and frustration of recent events. My heroes are small beacons of light in a world that would just assume swallow them whole. True to the time, it's a world of mundane horrors. Secret depravity. Superstitious wonder. A world that, in light of current events, is not nearly as far removed from our own as it should be.
It's one of the darkest things I've written, and surprisingly, one of Merry's favorite stories of mine. I'll shut about it for now, but needless to say, I'm really happy it's found a home.
You might also like