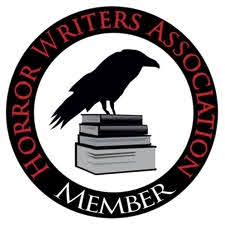 I JOINED THE HORROR WRITERS ASSOCIATION earlier this month, and I'm already impressed with what a great resource it is. Being a writer is a tough gig these days. It's not just the writing itself; it's dealing with business, publishing contracts, social media, editing, querying, beta reading for fellow authors, keeping up with market trends, and, if you're lucky enough to have a book coming out, promotion and advertising.
I wouldn't trade any of it, but it seems like there's never enough time to get everything done. It's nice to have a central resource for everything from agent listings to new book recommendations, all of which are, of course, horror-centric. Never mind I also get to geek out knowing that pretty much all the best English language horror writers are in the HWA, looking at the same content I am.
I'll need those resources soon enough. The Devil's Mistress is due out in March, and I have another announcement coming very soon.
In the meantime, I've been busy rolling around my apartment eating all the Thanksgiving leftovers. My parents came to visit Napa last year, and we got to cook for a larger crowd. It was just Merry and I this year. It was nice and quiet, but I do miss being able to see friends and family around the holidays. And it means I have to eat. A lot.
A trainer friend of mine from Dallas used to have a saying: "If you gobble, gobble, gobble, you're gonna wobble, wobble, wobble." I know that saying, and, well… too late.